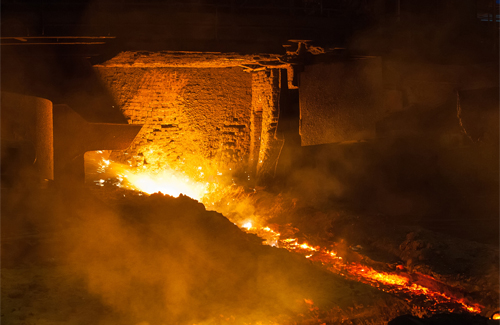 Posted on May 6, 2020 by Pastor Travis Gilbert in Courage, Daniel, Discipleship, Faithfulness, Fear, Glorifying God, Gospel, Livestream, Refuge, Sermons, Timeless Truth, Trust, Wednesday Night Bible Study, Worship |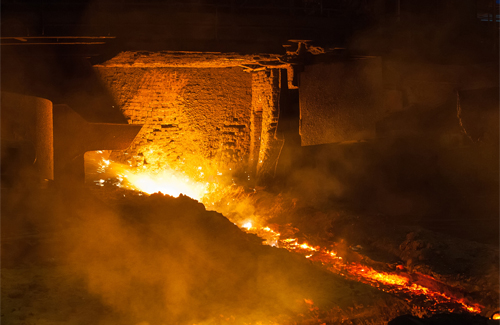 Everybody lives by faith in something or someone. The difference between a true believe and an unbeliever is not the presence of faith but the object of their faith.
Daniel 3 is the text
for today's study and this evening's sermon. There we find that leaders and influencers from across the great Babylonian Empire were assembled to worship the 90′ high and 9′ wide golden image that King Nebuchadnezzar had erected. He wanted to unify his diverse empire by means of religion and fear. The more things change, the more they stay the same.
Faith Tried by Fire
Trials are used by God to develop our faith. The same trials are used by the enemy to destroy us. During such times we will either be drawn closer to the Lord or further away from him.
The Babylonian authorities showed up because of the King's commands. They all stood up for the image's dedication. When the music played they all bowed down. All except for three. Shadrach, Meshach, and Abednego refused
to break God's Law
. They had already proven a willingness to cooperate with their new pagan leaders, but they would not compromise the clear commands of scripture. Instead, they were willing to pay the price that comes with trusting God.
I wonder if the Apostle Peter had these three men in mind when he wrote 1 Peter 1:7; 4:12:
That the trial of your faith, being much more precious than of gold that perisheth, though it be tried with fire, might be found unto praise and honour and glory at the appearing of Jesus Christ: Beloved, think it not strange concerning the fiery trial which is to try you, as though some strange thing happened unto you:
Shadrach, Mechach, and Abednego were confident in the Lord's control of their situation. They stood tall when everyone else bowed low.
Would you bow down?
That is a question to ask and answer as we work through Daniel 3 tonight at 7pm.
---