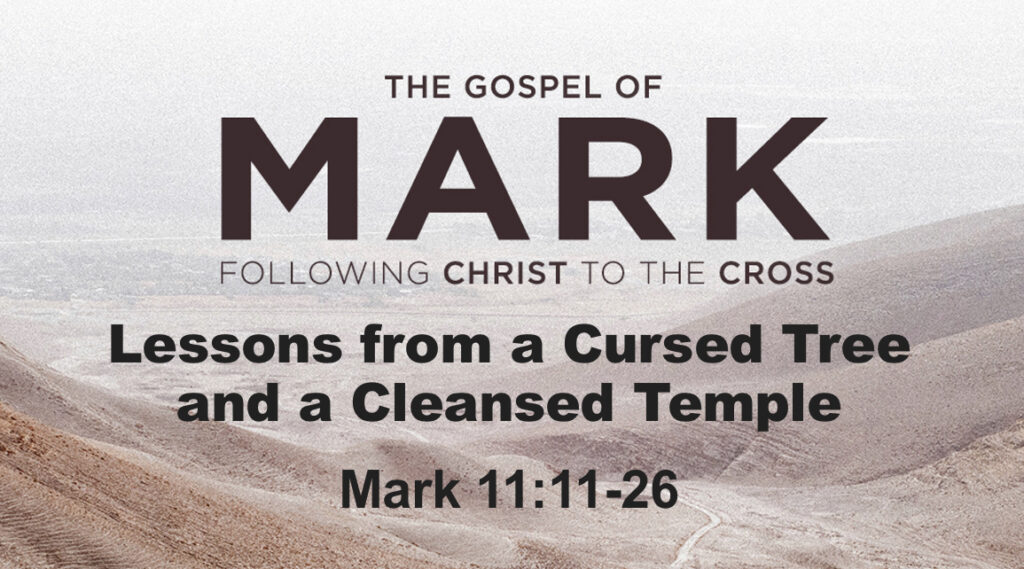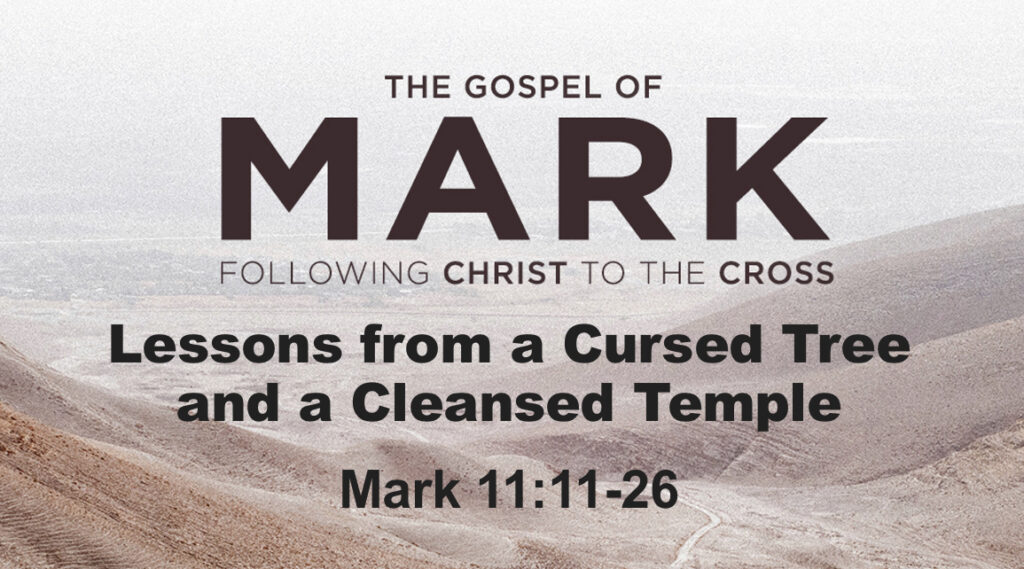 This morning at 11am we will be in
Mark 11:11-26
. The King had entered Jerusalem. Without doubt, His procession was the lowliest and meekest of any monarch in history, but the timing and the manner of His coming were according to the Divine plan. We must not confuse the meekness of Christ with weakness. Jesus was the master, not only of Himself but of every situation. Today's text reveals His awesome authority and His burning zeal for the things of God.
Christ's cursing the fig tree and cleansing the Temple are well known events. They also may seem confusing or even contradictory. We will allow the text to teach us important truths from a cursed tree and a cleansed Temple. Be tuned in at 11am on
Facebook
or through this website.
We will not be have in-person services again until Wednesday, August 12.
---