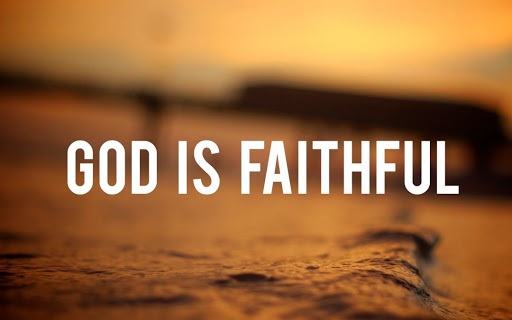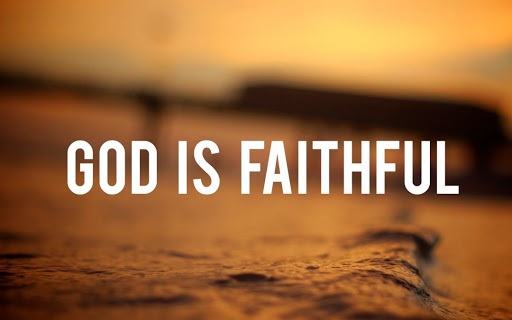 Lamentations 3:22-24
, "
It is of the

Lord

's mercies that we are not consumed, because his compassions fail not.
They are new every morning: great is thy faithfulness.
The

Lord

is my portion, saith my soul; therefore will I hope in him."
This is a blessed and TIMELESS TRUTH. God is faithful. Faithfulness describes His character. Paul stated at the beginning of 1 Corinthians, "God is faithful, by whom ye were called unto the fellowship of His Son Jesus Christ our Lord. "Faithful is He that calleth you, who also will do it" is how Paul ended 1 Thessalonians. Man is regularly faithless. God is utterly faithful. God never changes with the circumstances or the times. Man does. God never wakes up on the wrong side of the bed. Man does. God is always reliable all of the time. Man isn't. Have faith in God, not man.
Live-streaming at 7pm tonight
The faithfulness of God will be the focus of our Bible study this evening at 7pm. The continuing restrictions surrounding the COVID-19 pandemic means this study will be live-streamed only.
Click here to view the live-stream
. This evening's text will be Lamentations 3:22-24, a familiar, well-loved passage, and for good reason. One of the greatest hymns of all time –
Great Is Thy Faithfulness
– is based on this text. God's faithfulness is one of the most treasured of His TIMELESS TRUTHS.
Until then…
At 7pm tonight, have your Bible open to Lamentations 3, and be logged on to the live-stream. Until then, think on this.
God's faithfulness is
… (click link to open a page with all the scriptures listed below)
Incomparable – Psalm 89:8
Impeccable – 2 Timothy 2:13; Psalm 89:33
Infinite – Psalm 36:5
Indestructible – Psalm 119:89-90
Unbreakable – Deuteronomy 7:9
Available – 1 John 1:9
Durable – 1 Corinthians 10:13
Dependable – 1 Peter 4:19
Read more...
---