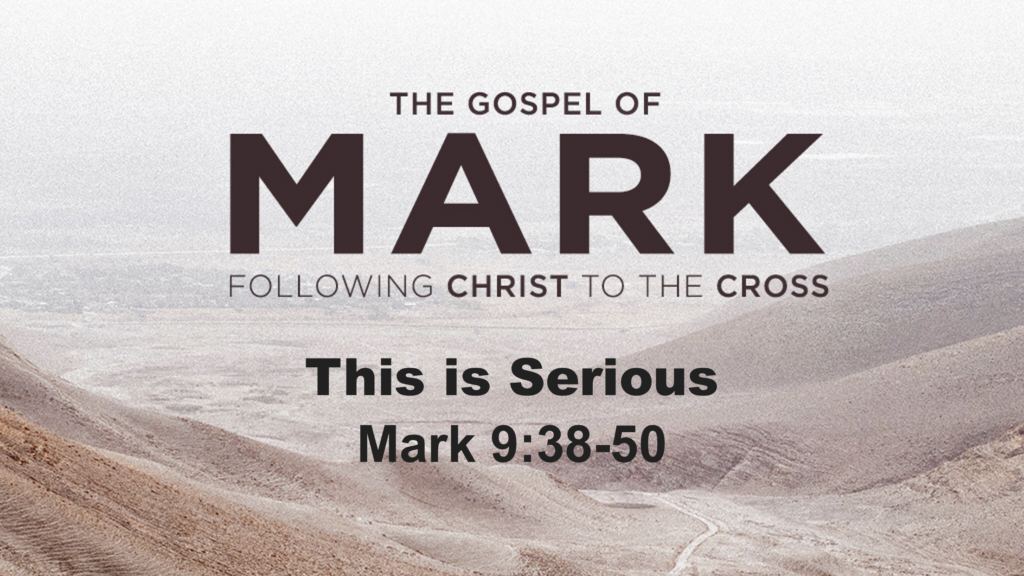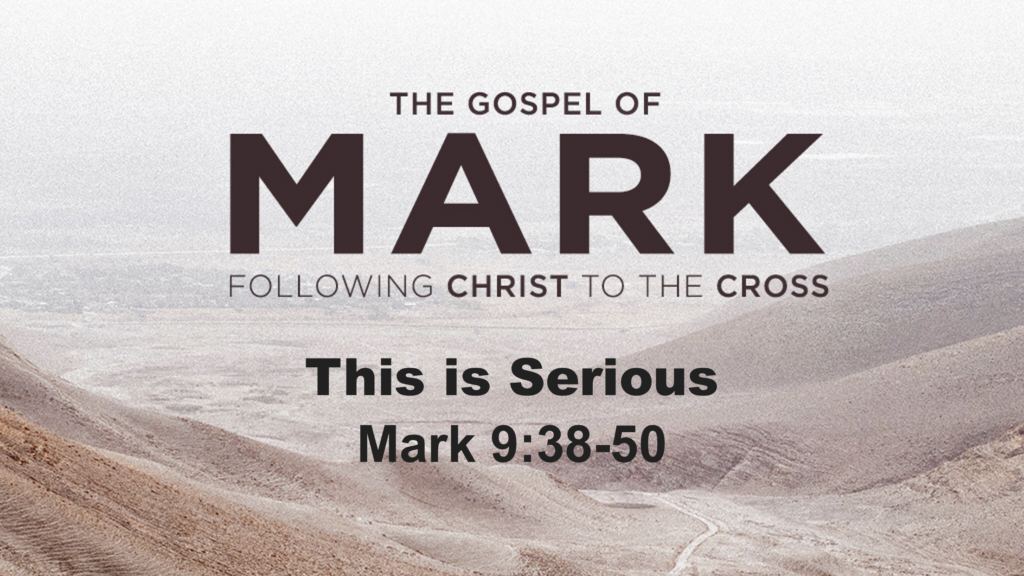 We are making our way through Mark on Sunday mornings. Today we will walk in
9:38-50
. As we work through this text we should learn about…
the folly of misplaced zeal,
the seriousness of discipleship,
the necessity to deal drastically with your own sin, and
the fact that we are called to be salty rather than sinful Christians.
"Our Lord's point is that unless we maintain the purity of our own lives and are purified by the flames of testing, and remain faithful to Christ, our lives will have no preserving influence on this corrupt world. If we begin to fall into the same patterns of life as those which are characteristic of the world, we will never be able to point men and women to another world."
Sin is serious. Discipleship is, too, and both must be treated as such. Dealing seriously with sin will enable continued spiritual growth. That will produce increased joy, no matter the circumstances. This is serious and for our joy.
---