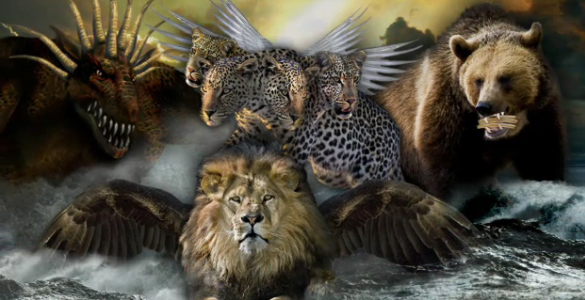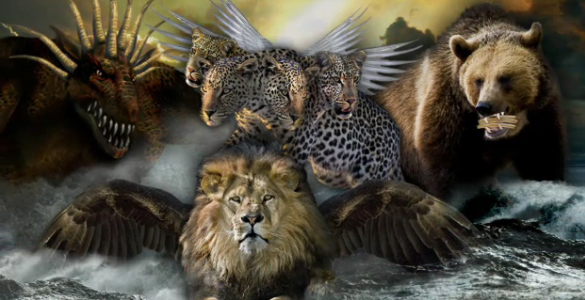 Daniel 7:1-3, "In the first year of Belshazzar king of Babylon Daniel had a dream and visions of his head upon his bed: then he wrote the dream, and told the sum of the matters.
Daniel spake and said, I saw in my vision by night, and, behold, the four winds of the heaven strove upon the great sea.
And four great beasts came up from the sea, diverse one from another."
The first of Daniel's visions correspond with the dream that Nebuchadnezzar had in Daniel 2. When Daniel recorded his dream the events were future, but as we read them in 2020, much of it has been explicitly fulfilled in history. The "first future" in Daniel's prophecy is of four world empires that have risen and fallen exactly as Daniel predicted. The "second future" is one yet to come. We call this the end times. Events which will transpire before Christ's glory fills the world forever. The explicit accuracy of the prophecies that have been fulfilled provide us with absolute confidence in those that are yet to be fulfilled.
Daniel's prophecy has an immense present and practical value. Daniel, Hananiah, Mishael, and Azariah demonstrate why and how we must live in the present, as well as being prepared for the future. Courageous conviction, cooperation without compromise, devotion to God and His Word portrayed by Daniel are just as critical today as they were as in Daniel's day.
Tonight at 7pm!
Join us this evening at 7pm as we gather for prayer and then time in Daniel 7. Our teens will also be meeting in the Family Life Center at the same time. On Sunday, July 5 our Sunday school and SHinE ministries will resume. The evening services on Sunday will return sooner rather than later, and that means our choir will resume also. Praise the Lord!
Read more...
---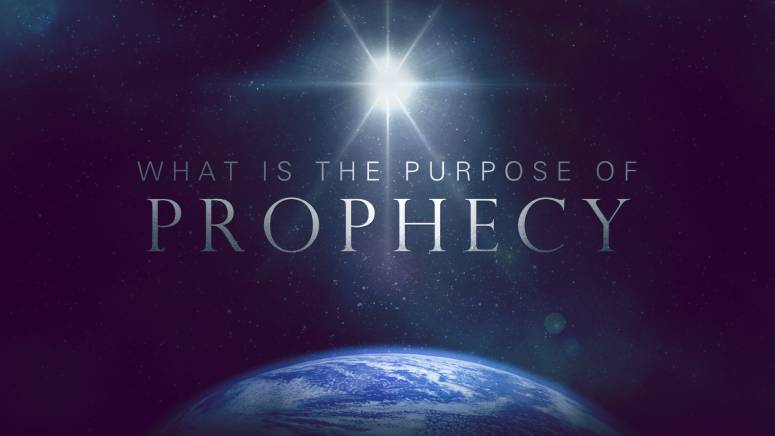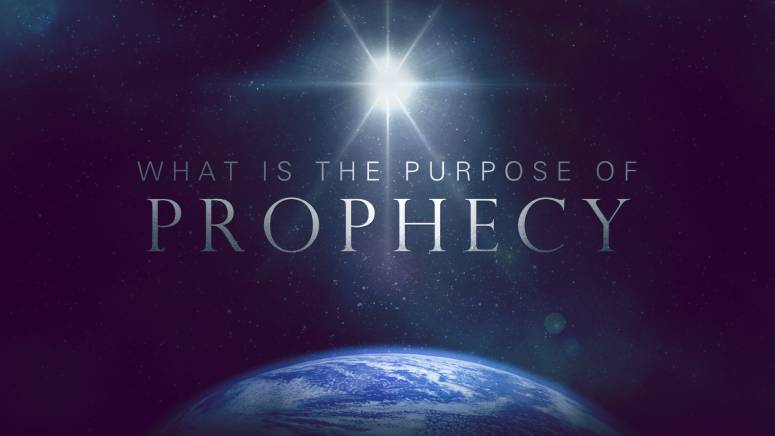 Following His crucifixion, the resurrected Jesus described that purpose like this while talking with a couple of believers on the road to Emmaus: "And beginning at Moses and
all the prophets
, He
expounded unto them
in
all the scriptures
the
things concerning Himself
," Luke 24:27.
Near the end of John's visions on Patmos, the overwhelmed apostle fell at the feet of an angel in worship. That when this happened, "And I fell at his feet to worship him. And he said unto me, See thou do it not: I am thy fellowservant, and of thy brethren that have the testimony of Jesus: worship God: for the testimony of Jesus is the spirit of prophecy" Revelation 19:10.
Daniel 7
In our study of Daniel we have arrived at chapter seven. Beginning this evening the prophetic aspect of this book takes flight. Daniel's first six chapters are the historical mixed together with a little of the prophetical. That is reversed in the final six chapters with prophetic visions seasoned with a bit of history. Chapter seven is a panoramic view of God's redemptive purpose and plan. We will be taken all the way from Daniel's day to the return of Christ.
You are invited and encouraged to join us at 7pm for our prayer time and this Bible study. Our teens will also be meeting in the Family Life Center. This is their first time back together since the COVID-19 restrictions began. Come be with us. You may also follow along online.
Read more...
---