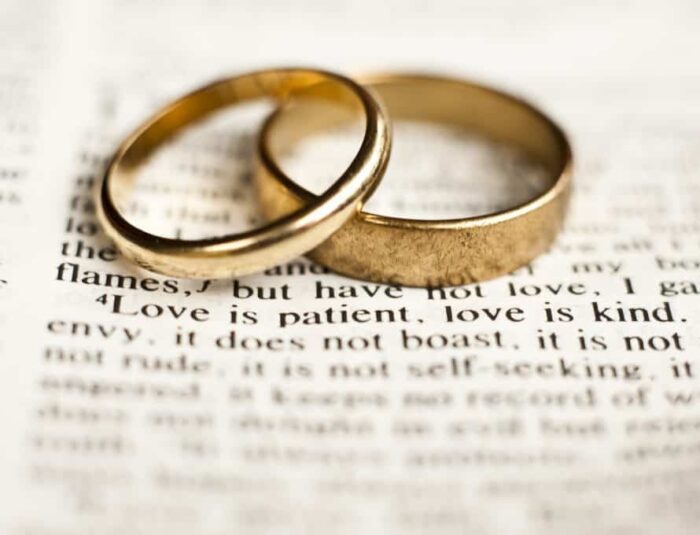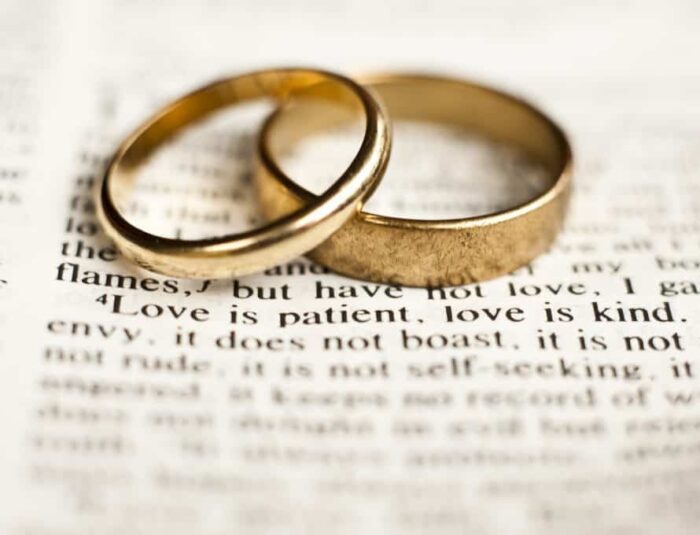 Today is my parents' 50th wedding anniversary. That is a milestone worth celebrating, and we will do just that as a family today. Tomorrow is Ken and Jealetta Roberts' 50th anniversary. They were long time missionaries out of this church, and are still much loved by this congregation. There are more than a few in our church family that have celebrated 50 years (and more), or that are approaching that golden mark. I remember as a child celebrating my Momaw and Popaw's 50th anniversary. Those kind of legacies, a legacy of love, are more valuable than any inheritance.
No marriage is perfect. To hope for or desire a perfect union is to want what can never be delivered, and that makes disappointment and discouragement inevitable. While no marriage is perfect, there are those that last long and well. They persevere and improve over time because…
Proverbs 10:12, "Hatred stirreth up strifes: but love covereth all sins."
1 Peter 4:8-9, "And above all things have fervent charity among yourselves: for charity shall cover the multitude of sins. Use hospitality one to another without grudging."
Dr. R. Albert Mohler is correct when he writes that, "You are an ancestor to someone yet to come. If you live your life knowing you are an ancestor, that will change the way you make decisions, the way you live your life, the way you love your wife [or husband]." With all the above in mind, here are four fundamentals that will enable any marriage to leave a legacy of love.
#1 – Fear the Lord and obey Him.
Psalm 112:1-2 says, "Praise ye the Lord. Blessed is the man that feareth the Lord, that delighteth greatly in His commandments. His seed shall be mighty upon earth: the generation of the upright shall be blessed."
A personal relationship with and commitment to the Lord Jesus is where everything begins. Christ must be at the center, or everything will be out of balance.
#2 – Be committed to serving Christ through the local church.
The institution of marriage was created and designed by God for our good and His glory. The institution of the church has likewise been founded by and built upon the Lord Jesus Christ. If you are to leave a lasting legacy to those who will come behind, then that requires faithful and joyful membership in a Bible-believing, Bible-practicing local church. Our Lord established the church and promised to perpetuate her until the end (Matthew 16:17-19). The Bible teaches that a man's love for His wife should be like Christ's love for His church (Ephesians 5:22-33). Christ commissioned and empowered the church to make disciples until His return (Acts 1:6-8; Matthew 28:18-20).
This commitment includes but is not limited to regular attendance. Meaningful membership is necessary if we are to follow the biblical model of Christianity. Building a legacy that is dug down deep in the gospel of Jesus Christ will necessarily involve being rooted in the local church. "Those that be planted in the house of the Lord shall flourish in the courts of our God. They shall still bring forth fruit in old age; they shall be fat and flourishing; to shew that the Lord is upright: He is my rock, and there is no unrighteousness in Him." Psalm 92:13-15
#3 – Be a couple devoted to prayer and the Word.
Paul told Timothy, "Thou therefore, my son, be strong in the grace that is in Christ Jesus. And the things that thou hast heard of me among many witnesses, the same commit thou also to faithful men, who shall be able to teach others also." (2 Timothy 2:1-2)
This principle is not restricted to discipleship in a church setting or to training men for the ministry. Parents are to instruct their children, by word and example, the truths of God's Word. Before you have children, and even if you do not have children, you are to be devoted to encouraging and equipping others to grow in the grace and the knowledge of our Lord Jesus Christ (2 Peter 3:18).
#4 – Depend upon the Holy Spirit's leadership.
Right before the primary New Testament section used to teach about marriage comes the admonition to "be filled with the Spirit" (Ephesians 5:15-21; c.f. John 14:23-27; 16:7-16). The Lord has provided every believer with three resources to enable and equip us for faithfulness and fidelity in our marriages, and in all other areas of life: His Spirit, His Word, and His church.
Following these four fundamentals will not guarantee that pain, suffering, conflict, and problems will never arise in your marriage, your church-life, your profession, or with your children. If you will be jointly committed to these four fundamentals they will ensure that you will be equipped as a married couple to meet each challenge with confidence and grace for the moment, that you will draw closer to God and one another during difficult days rather than drifting apart from each other and away from Him, and that you will leave a lasting legacy of love, faithfulness, and fidelity to one another and your Lord.
Read more...
---