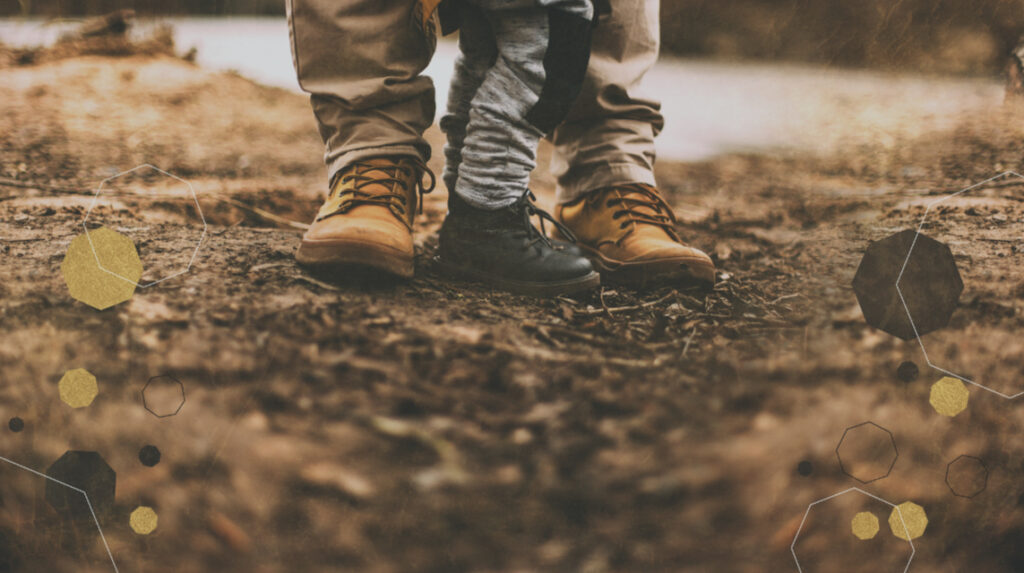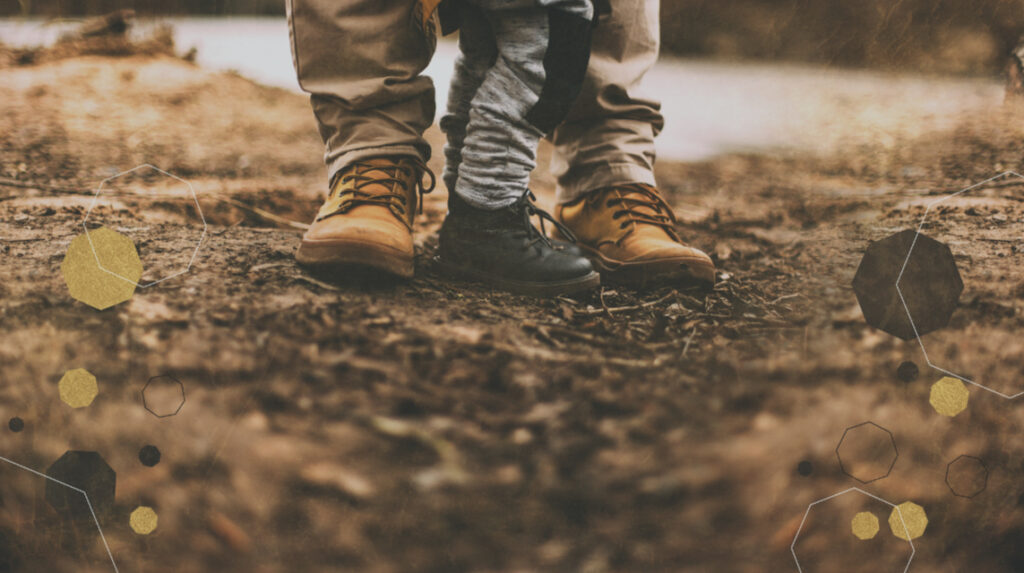 My hero didn't lead legions of men into combat. He didn't play organized sports, let alone in the professional ranks, and he certainly never wore tights and a cape. (If he ever did, I don't want to hear about it.) Every weekday my hero wore a light blue shirt with dark blue pants and steel-toe boots. In one hand was lunch box, a took box in the other. In my hero's future there will not be a hall of fame induction ceremony or a statue erected in his honor. But there is no man more deserving of the label hero than my hero, my dad.
While he didn't win medals for heroics in combat or awards for athletic exploits, dad did go to work every day. He came home to his family every night. Put food on our table, clothes on our backs, and a shelter over our heads. He was there. Always. Dad demonstrated faithfulness to Christ, to mom, and to church. No man has worked harder and laughed louder than my hero. I love hearing dad laugh. Working with him wasn't always pleasant, because that meant I had to work hard, too. Dad didn't suffer laziness. But as I grew into manhood that lesson was one I appreciated more and more.
I was born privileged. Not because I was born white, American, or healthy. My native privilege was being born to a mother and father who loved each other and me, and who in time came to love Christ and His church. They still do.
Devoted Dads
Today is Father's Day, and in our service this morning we will walk through a familiar text (
Ephesians 6:4
), especially for this day. Until then, consider that text's parallel passage. Colossians 3:21, "Fathers, provoke not your children
to anger
, lest they be discouraged." God's Word calls dad to not exasperate their children. Here are
eight exasperaters
I heard Alistair Begg share once. I'll share them with you. We must avoid.
Failing to allow them to be children

Treating them with harshness and cruelty

Ridiculing them in front of others

Displaying favoritism/making comparisons

Failing to express approval

Being arbitrary in discipline/lacking consistency

Neglecting them/making them feel like intruders

Seeking to achieve our goals through their lives
That's what not to do. Here is what we should do.
Cherish them fondly.
Rear them tenderly.
Sustain them spiritually.
Deal with them individually.
Only One Perfect Dad
There is only One perfect Dad. God the Father is the ultimate pattern to follow, but none of us will follow Him exactly. The goal isn't to be perfect. My hero isn't. The goal is to be devoted. My hero is. I can be. So may you. But only as we "above all these things put on charity, which is the bond of perfectness. And let the peace of God rule in your hearts, to the which also ye are called in one body; and be ye thankful. Let the word of Christ dwell in you richly in all wisdom; teaching and admonishing one another in psalms and hymns and spiritual songs, singing with grace in your hearts to the Lord. And whatsoever ye do in word or deed, do all in the name of the Lord Jesus, giving thanks to God and the Father by him." Colossians 3:14-17
HAPPY FATHER'S DAY!
Read more...
---