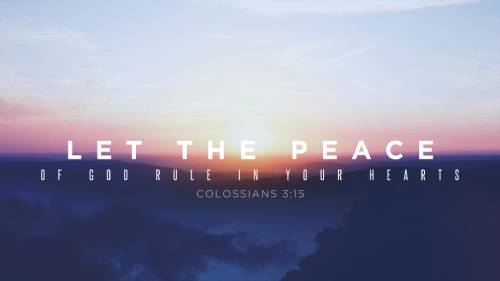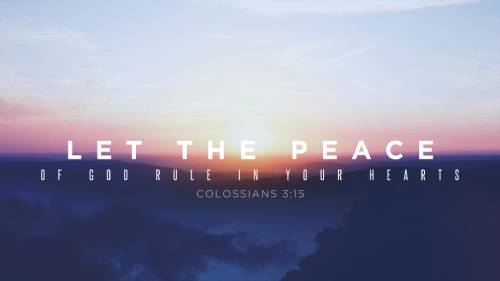 Colossians 3:15-17 says, "And let the peace of God rule in your hearts, to the which also ye are called in one body; and be ye thankful. Let the word of Christ dwell in your richly in all wisdom; teaching and admonishing one another in psalms and hymns and spiritual songs, singing with grace in your hearts to the Lord. And whatsoever ye do in word or deed, do all in the name of the Lord Jesus, giving thanks to God and the Father by him."
That passage plays a prominent role in
this week's bulletin
, and also in last Wednesday's sermon. Why the repetition? Due to the fact that we need to be called to trust the Timeless Truths of Holy Spirit-rooted peacefulness and thankfulness during these troubling times.
The hardest aspects of 2020 have not been the SARS-CoV2 virus or the contentious and now contested election. Our response to those things is the issue. The virus and the election are important, but most importantly they are opportunities for us to demonstrate that we really believe what we believe is true. Letting the peace of God rule in our hearts and being thankful in everything does not mean our heads are buried in the sand or that we are uninvolved. It does mean we are ruled by faith rather than fear and we live that faith in an inviting rather than uninviting manner.
Knowing truth is not as difficult as living truth. Praise God we have the "Spirit of truth…who will guide [us] into all truth" (John 16:13). Follow Him. Not the news. Not your fear. Follow Christ Jesus.
Read more...
---