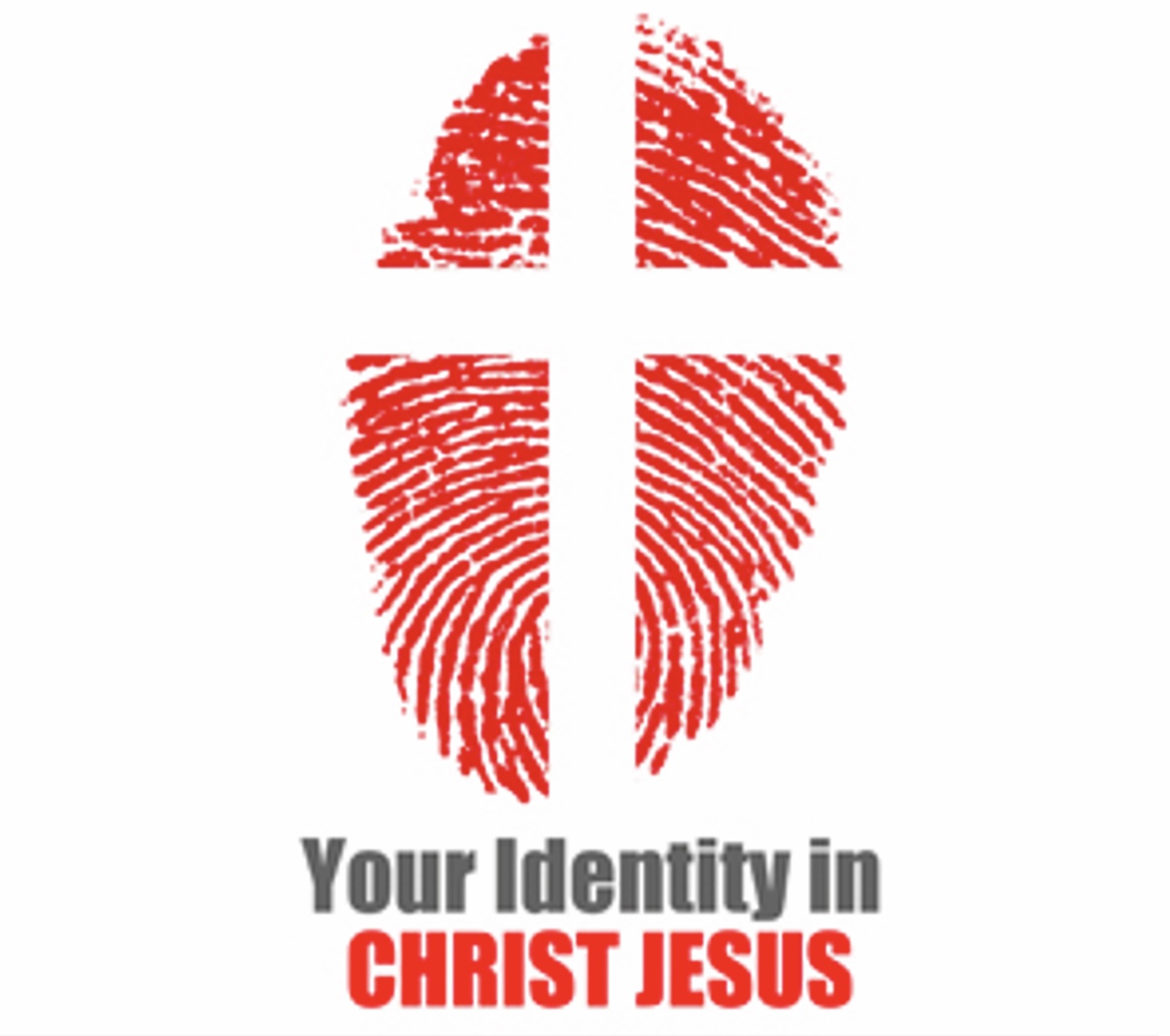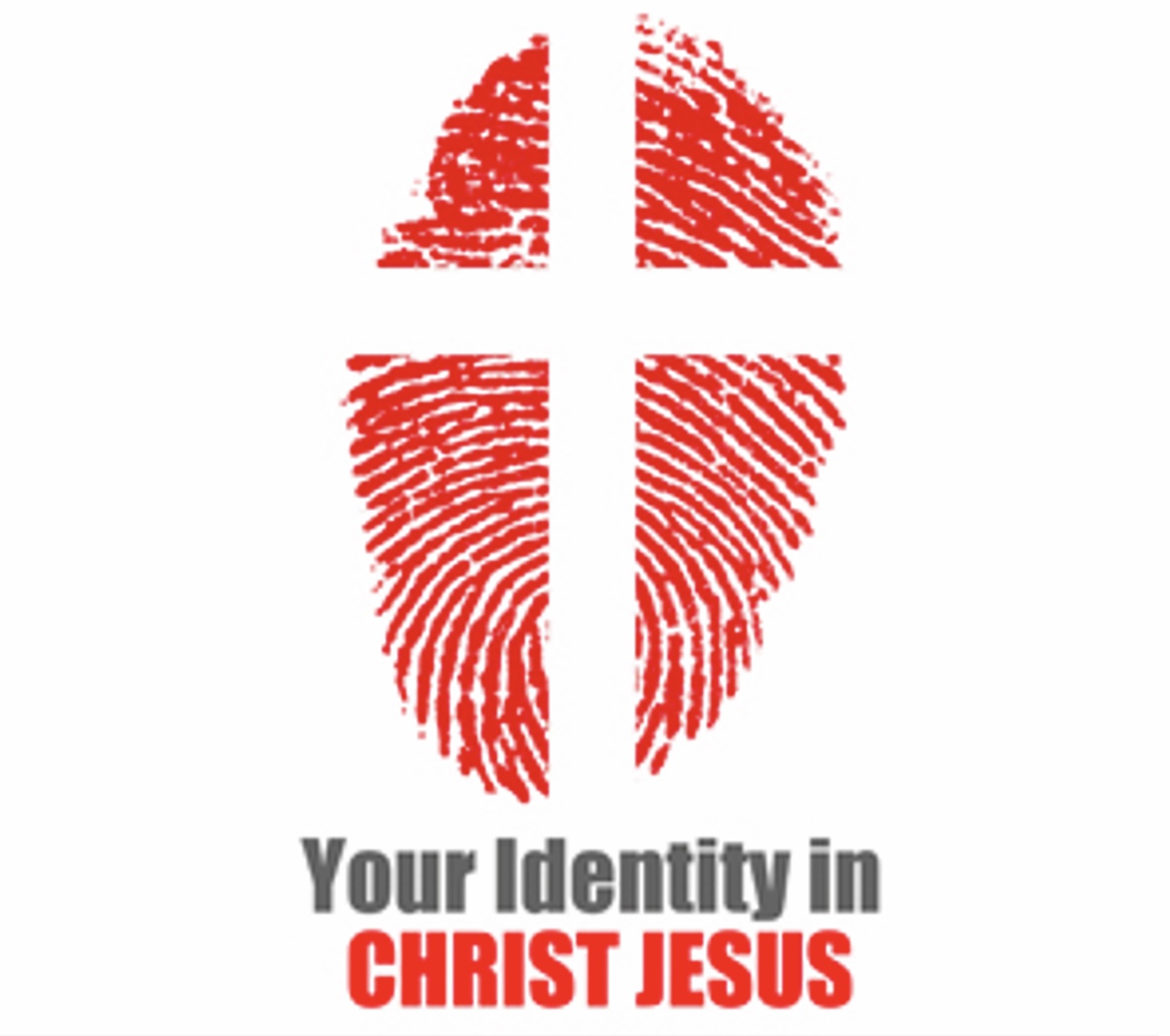 Galatians 3:28, "There is neither Jew nor Greek, there is neither bond nor free, there is neither male nor female: for ye are all one in Christ Jesus."
Regardless of ethnicity, language, gender, education level, or socio-economic standing we all are made in the image of God. We also are all equally guilty as sinners by nature, and are all equally and righteously condemned to death. But God in His great love, while we were yet sinners, provided salvation for us all through the death of Jesus and His resurrection from the dead. All who repent of their sins and turn in faith to the risen Christ are equally saved and equal before God. A converted woman remains a woman. A poor person does not become materially wealthy at conversion, but all who come to Christ are received by Him, and the identity and inheritance of all believers is found in the Lord Jesus Christ alone.
Read more...
---
The Church as an Institution
The Lord Jesus said to Peter in Matthew 16:18, "And I say also unto thee, That thou art Peter [Petros – a rock or stone], and upon this rock [petra – a massive rock; a foundation; Jesus was referring to Himself] I will build my church; and the gates of hell shall not prevail against it."
The Apostle Paul wrote to his protégé Timothy, who was pastoring the church at Ephesus, "But if I tarry long, that thou mayest know how thou oughtest to behave thyself in the house of God, which is the church of the living God, the pillar and ground of the truth." (1 Timothy 3:15)
In
chapter 3:14-21
of his letter to that Ephesian church, Paul recorded a prayer he often offered to God for them. He ended that prayer with these words, "Unto him
be
glory
in the
church
by Christ Jesus throughout all ages, world without end. Amen."
The Church as an Assembly
The writer of
Hebrews
said this about the weekly church gathering in
10:24-25
, "
And let us consider one another to provoke unto love and to good works:
Not forsaking the assembling of ourselves together, as the manner of some is; but exhorting one another: and so much the more, as ye see the day approaching."
In
1 Corinthians 11:18-31
Paul instructed the church at Corinth on the Lord's Supper. Five times in those fifteen verses Paul references "coming together." That makes sense, because the
Greek word translated "church"
in the New Testament is
ekklēsia
and it means "a called out assembly." By definition, an assembly must come together.
But BBC isn't Assembling
Bible Baptist Church is an assembly that hasn't been assembling. What gives? Bible Baptist Church also observes the Lord's Supper each year before Easter, but we won't be "coming together" this year. What gives?
That's what we will be discussing with our Bibles open tonight at 7pm during our livestream Bible study. You have viewing options:
All of these options are available because we want to make it easy for you to follow along. Please set aside the time to tune in at 7 pm. Have your Bibles open.
Read more...
---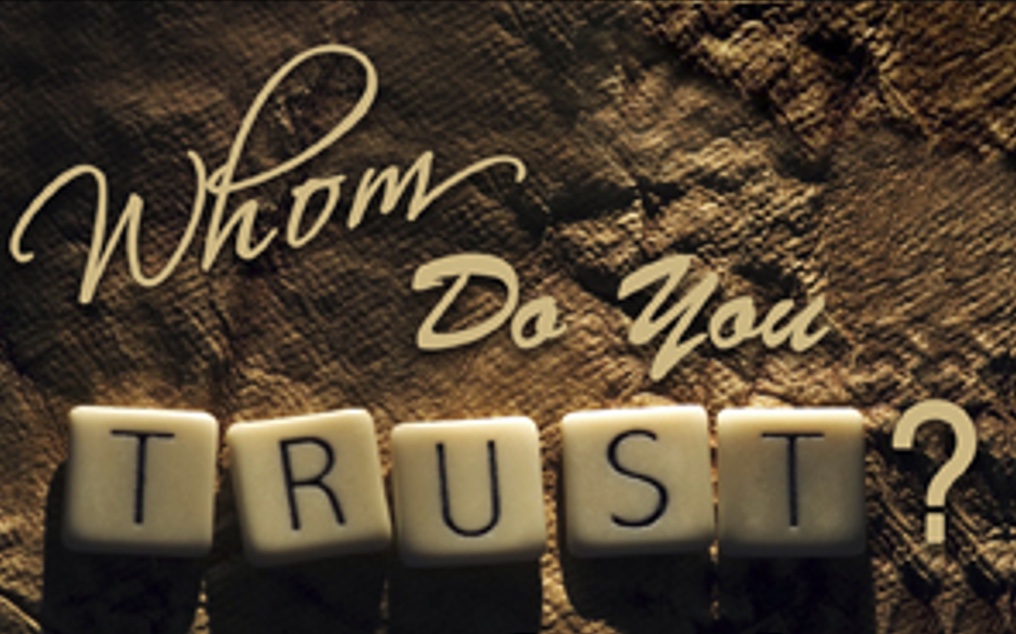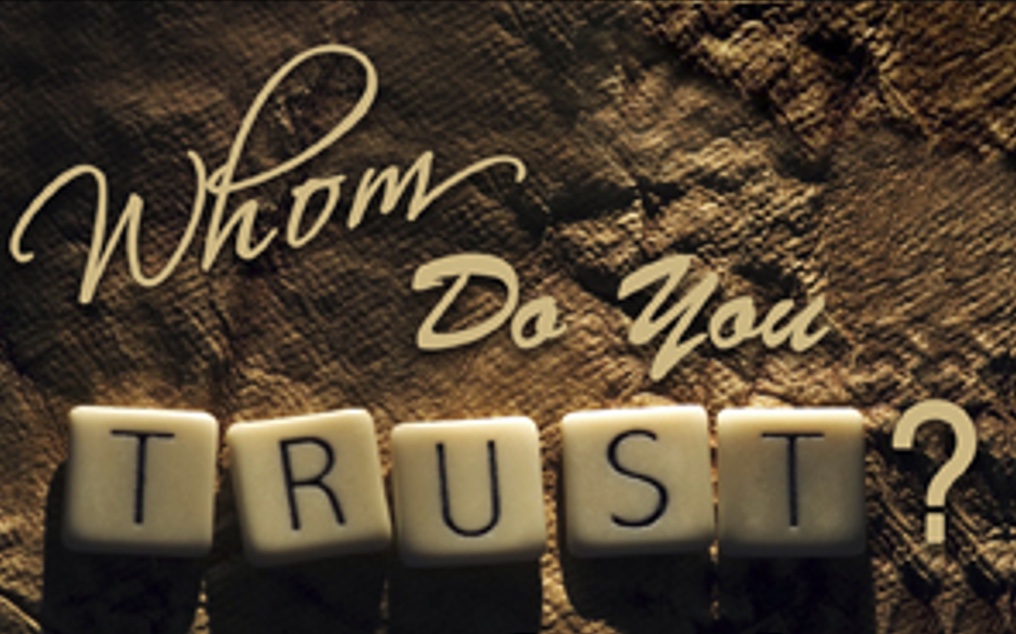 Psalm 78:22, "Because they believed not in God, and trusted not in his salvation:"
The only sure way to defeat and disgrace is to distrust God. With Him all things are possible, but nothing is possible except condemnation for the one who will not trust God (see John 3:14-18). The skeptic says there is not enough evidence. That is a smokescreen, and a foolish one at that. Evidence of God's existence and goodness abound. The unwillingness to trust where that evidence leads is the problem. The Israelites had witnessed God's mighty works on their behalf, but they took it all for granted and grumbled. Trust God and He will deliver and honor you (see Psalm 91:15). Distrust God and…well, read all of Psalm 78 and trust God, which is far better.
Read more...
---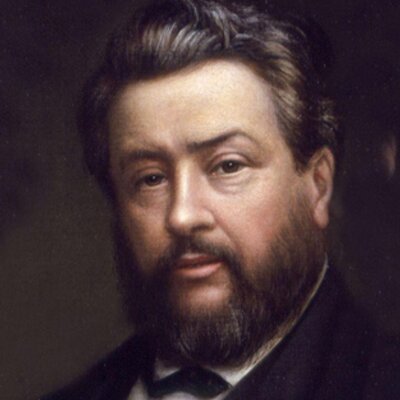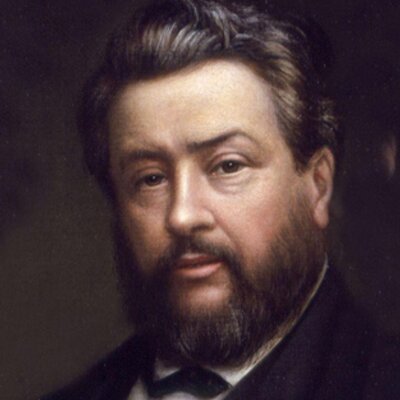 "Meditate upon these things; give thyself wholly to them; that thy profiting may appear to all" I Timothy 4:15
This is, practically, a promise that, by diligent meditation and the giving up of our whole mind to our work for the Lord, we shall make a progress which all can see. Not by hasty reading, but by deep meditation, we profit by the Word of God. Not by doing a great deal of work in a slovenly manner, but by giving our best thought to what we attempt, we shall get real profit. "In all labor there is profit," but not in fuss and hurry without true heart-energy.
If we divide ourselves between God and mammon, or Christ and self, we shall make no progress. We must give ourselves wholly to holy things, or else we shall be poor traders in heavenly business, and at our stock-taking no profit will be shown.
Am I a minister? Let me be a minister wholly, and not spend my energies upon secondary concerns. What have I to do with party politics, or vain amusements? Am I a Christian? Let me make my service of Jesus my occupation, my lifework, my one pursuit. We must be in-and-in with Jesus, and then out-and-out for Jesus, or else we shall make neither progress nor profit, and neither the church nor the world will feel that forceful influence which the Lord would have us exercise.
Read more...
---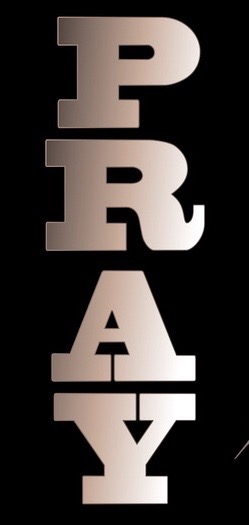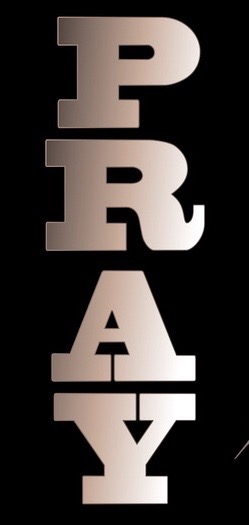 Ephesians 6:18, "Praying always with all prayer and supplication in the Spirit, and watching thereunto with all perseverance and supplication for all saints;"
Who has the time to always pray when most of us are so busy we barely or rarely pray? Here is some brutal honesty. Being "too busy to pray" is not a thing, but being too lazy or so backslidden as to not pray is real and deadly. Followers of Christ are in constant spiritual warfare, and if we do not joyfully obey this command, then we expose our neck to the enemy. Let's order our hearts according to God's Word so that our very lives become a prayer. Make prayer your life and your life a prayer while living in a frenetic world in desperate need of the Gospel.
Three Prayer Tips:
Set aside time daily to pray. This doesn't have to be a colossal amount of time, just a daily amount.
Pray throughout the day. If there is a need or a need to praise, offer it right then and there. This doesn't require a show or everyone else's participation. Just do it.
Pray "in the moment." If someone specifically asks you to pray for a need, offer one with them in the moment if possible.
Read more...
---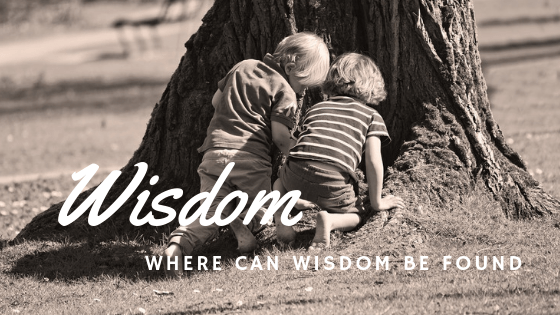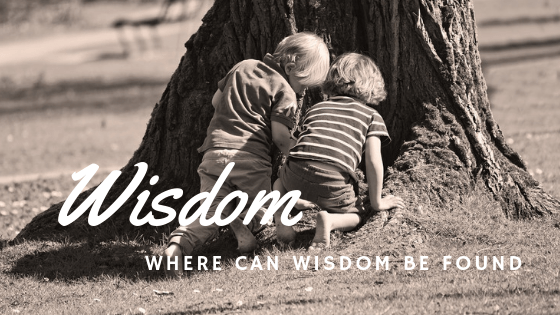 How do we develop a heart of wisdom? Well, it's not by invention, innovation, or perspiration but as a result of transformation. Psalm 111:10 says, "The fear of the Lord is the beginning of wisdom: a good understanding have all they that do His commandments: His praise endureth forever."
The fear spoken of here is not a groveling fear, where you're waiting for something horrible to happen, and wishing that it won't. Think of the fear of the Lord in the context of a father and son or daughter relationship, but instead of the child fearing what his father will do to him if he steps out of line, this is fearing what I will do to my Father as a result of being foolish instead of wise.
Biblically speaking, foolishness has nothing to do with education or intellectual capabilities. In scripture, unbelief is what marks a fool. "The fool hath said in his heart, there is no God, they are corrupt, they have done abominable works, there is none that doeth good" Psalm 14:1, and the characteristics of a fool are living apart from and against the truth of scripture.
Life is brief. That hasn't changed because of the coronavirus, but that has highlighted life's frailty and brevity. We must take advantage of our limited time, for worship and service to the eternal God. Life is an opportunity we must use wisely, and that wisdom is found first in trusting the eternal God to rescue you from your sins. Sins which pay eternal wages.
Redeeming the Time
Ephesians 5:15-17 reads as follows: "See then that ye walk circumspectly [that means with situational awareness; careful attention], not as fools, but as wise, redeeming the time, because the days are evil. Wherefore be ye not unwise, but understanding what the will of the Lord is."
Wisdom is found in understanding and following God's will, and it's God's will that people should be…
Spirit-filled – Ephesians 5:18, "And be not drunk with wine, wherein is excess; but be filled with the Spirit." This means being led of the Spirit and will be marked by joyfulness.
Submissive – 1 Peter 2:13-15; Hebrews 13:17. Submission requires sacrifice and is to be joyfully rather than grudgingly offered. Colossians 3:23, "And whatsoever ye do, do it heartily, as to the Lord, and not unto men;"
Sanctified – 1 Thessalonians 4:3-8; Romans 12:1-2; 1 Corinthians 6:15-20. This means living a life set apart from this world and to the glory of Christ. That kind of existence will not be perfectly lived, but is one primarily directed towards Jesus. That life looks like this:

Consistent joy – 1 Thessalonians 5:16
Continual prayer – 1 Thessalonians 5:17
Comprehensive thanksgiving – 1 Thessalonians 5:18

Suffering – 1 Peter 2:20-21; 3:17; 5:10. This is part, a regular and sometimes big part, of God's will for our lives, and Jesus is our ultimate example in all this.
Read more...
---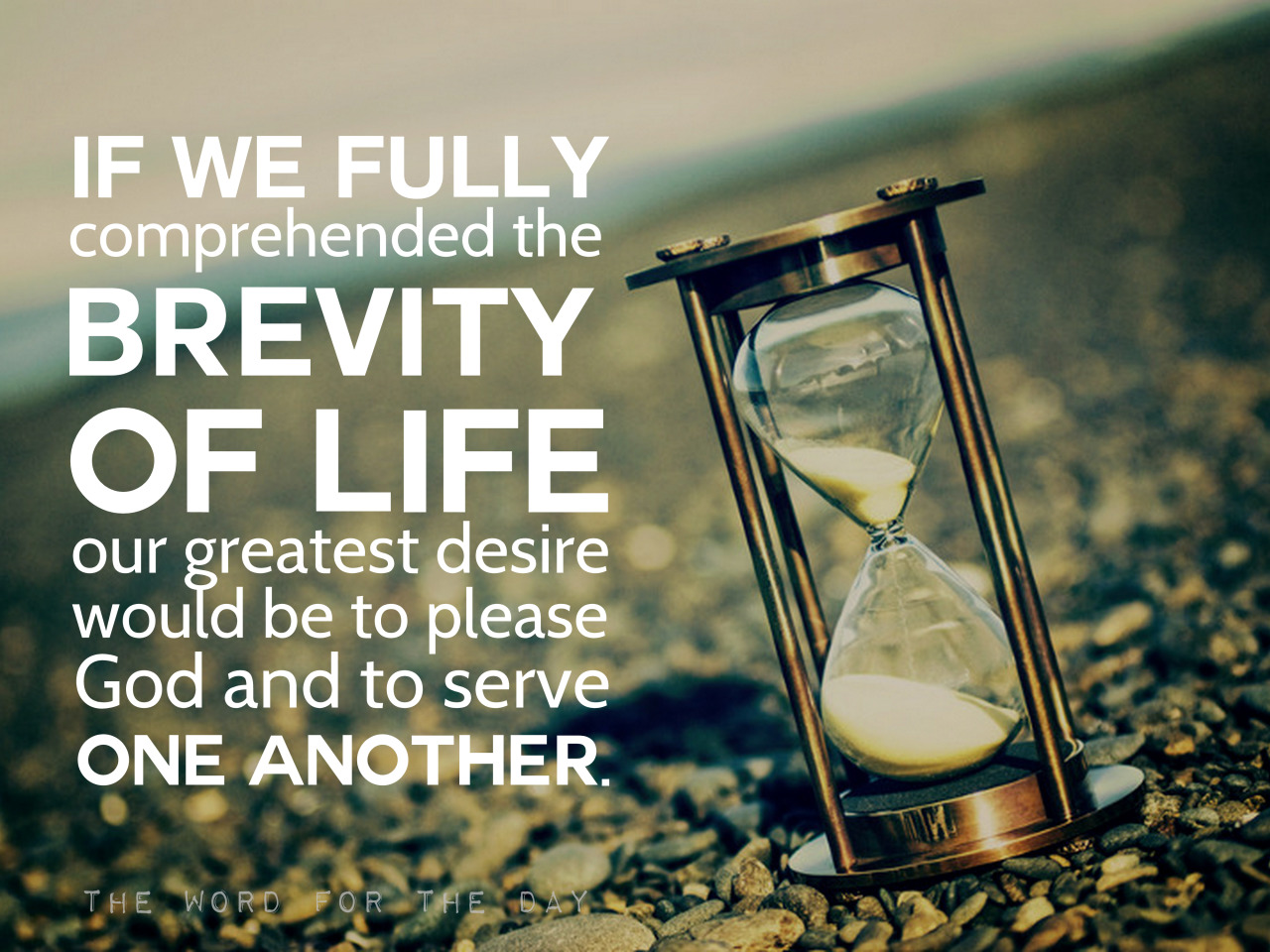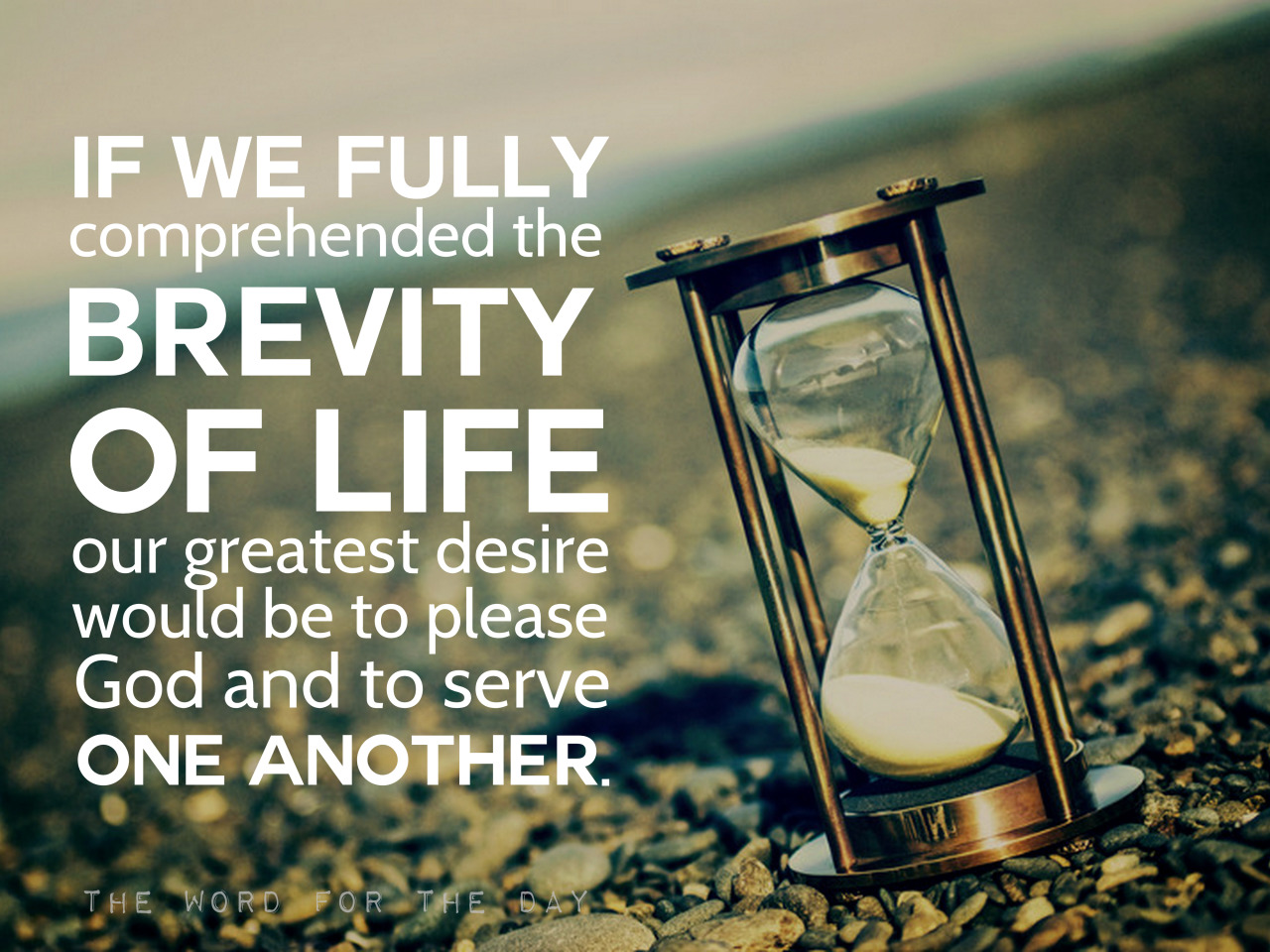 Psalm 90:12, "So teach us to number our days, that we may apply our hearts unto wisdom."
Let's play a word association game. Finish this sentence: "It's about time for _____________."
I'm thinking it's about time for COVID-19 to go away. That cannot happen fast enough. In the meantime, this is another opportunity to learn patience and to trust God no matter what. I need to make the most of this time. How about you?
Life is all about time. Do you waste time? Do you manage time or does time manage you? We can be careless with the time we have. We can also be slaves to the clock, thinking that our time is more important than the people around us or God above us.
Time is Precious
Time is precious. Back in 1971 Jim Croce wrote a song that would top the charts. Time in a Bottle was written about and for his firstborn son.
"If I could save time in a bottle, the first thing that I'd like to do, is to save every day till eternity passes away, just to spend them with you. If I could make days last forever, if words could make wishes come true. I'd save every day like a treasure and then again, I would spend them with you."
Those are beautiful words, and understandable coming from a 28 year old singer/songwriter who just learned he was going to be a dad for the first time. But there is another line from that song we need to consider: "But there never seems to be enough time to do the things that you want to do."
Many of us would agree with that. Croce knew that time was a fleeting commodity, but he didn't know how fleeting. On the last day of September in 1973 Jim Croce died in a plane crash. He was 30 years old. His son had just turned two.
We all know that time is short, but it's shorter than we know. None of us have time to waste.
Life is Brief. God is Eternal
The first four words of the Bible are, "In the beginning God…" At the start He was already there. He began the beginning. Psalm 90:2 says, "Before the mountains were brought forth, or ever thou hadst formed the earth and the world, even from everlasting to everlasting, thou art God." Humanity, in comparison, is described in verse 10, "The days of our years are threescore years and ten; and if by reason of strength they be fourscore years, yet is their strength labour and sorrow; for it is soon cut off, and we fly away."
Life is brief. God is eternal. We need His wisdom to number our days, because while this life is short, we will all live somewhere forever, and we can't save time in a bottle. We each have 86,400 seconds a day deposited into our "time accounts." We cannot carry over the balance, and we cannot be overdrawn. Whatever is not wisely used is lost forever.
Redeem the Time
If you search for our feed on Vimeo use "bbc church." If you search for us on YouTube use "Bible Baptist Church, Mt. Vernon."
All of these options are available because we want to make it easy for you to follow along. Please set aside the time to tune in at 7 pm. Have your Bibles open.
Read more...
---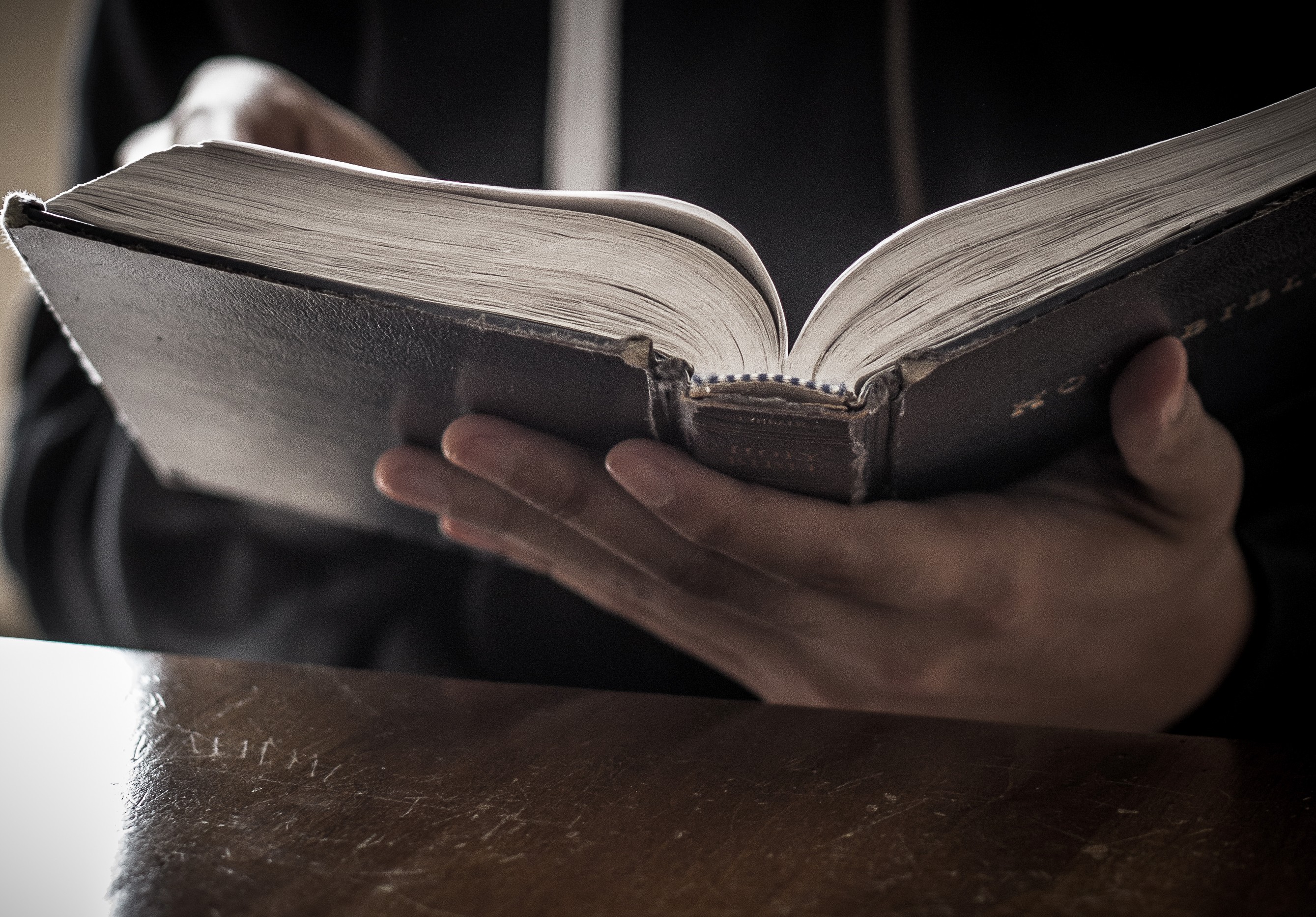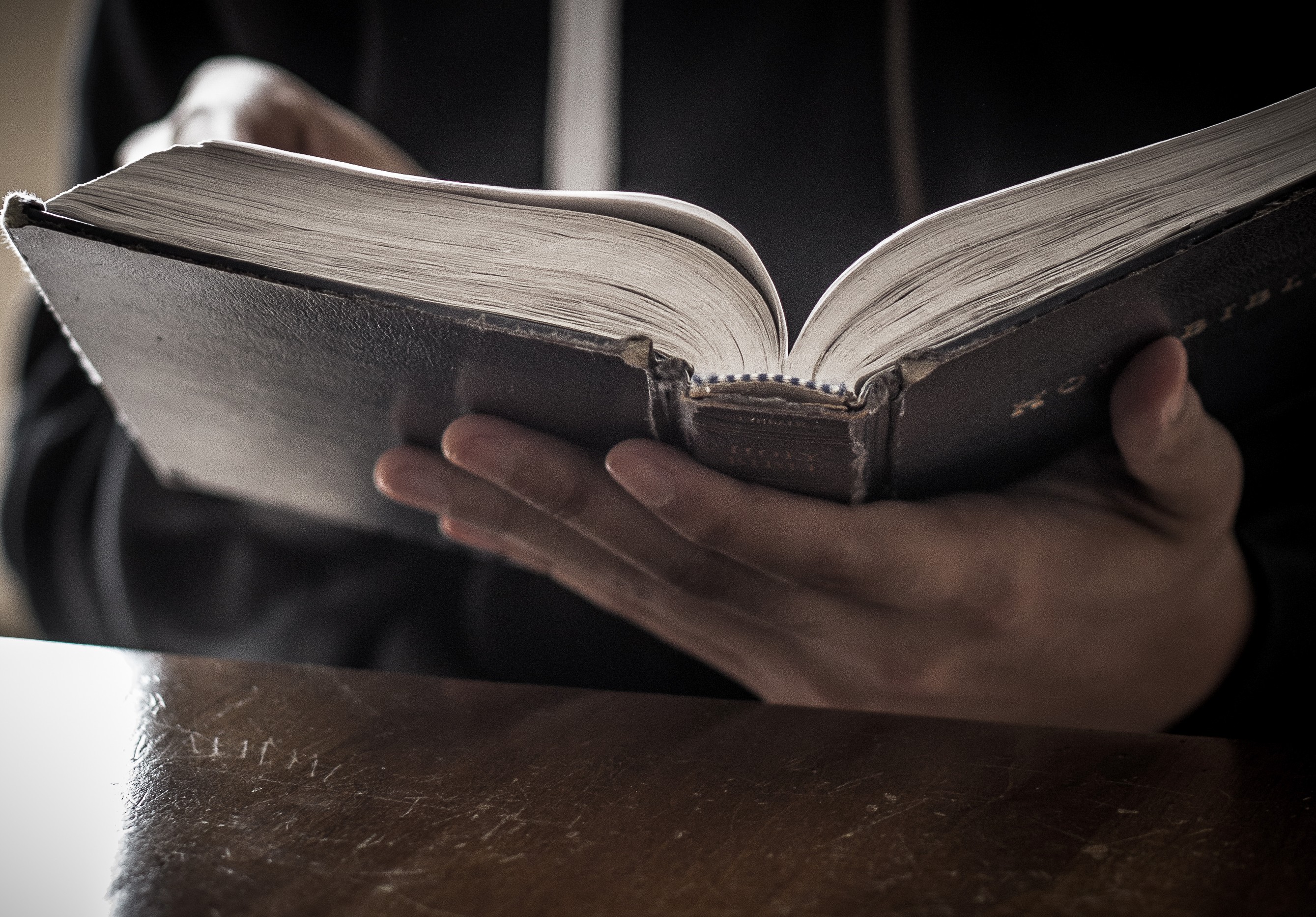 Psalm 91:15, "He shall call upon me, and I will answer him: I will be with him in trouble; I will deliver him, and honor him."
"I will never leave you nor forsake you," is a precious promise from God to His people (Deuteronomy 31:6; Joshua 1:5; Hebrews 13:5). Based on the strength of such a promise we trust God enough to call upon Him in prayer, because we are confident that He will answer. When we are in trouble for His name's sake, when we call upon our Lord, He will deliver and honor His people. We have not only His word on the matter, but He has proven Himself true time and time again. The God of the Bible is the only deity who hears, answers, and delivers His people. Trust Him no matter what, and call on Him always.
Read more...
---